WELCOME TO OUR COMPANY

Copyright © 2017 by Aeolus Consulting Services, LLC · All Rights Reserved
John Roney
Lead Archaeologist
John Roney's career in cultural resource management includes 31 years with the Bureau of Land Management, as well as over a decade as a private consultant and independent scholar. While employed as an agency archaeologist, John worked on major environmental impact statements and

John's current projects include routine cultural resources compliance for renewable energy, real estate developers, architects, construction companies, utilities contractors, communications firms, Indian tribes, federal, state, and local governments, and conservation and civic organizations. He has authored special studies of prehistoric land use for Indian tribes, impacts of livestock grazing for the National Park Service, the Spanish Colonial Camino Real for the National Park Service, and the Old Spanish Trail for the U.S. Forest service.
tribal, and federal projects. He has also assessed potential environmental impacts for localized actions such as utilities and communication projects, bridge replacements, underground and pit mining operations, drill sites, water tower construction, dam construction, and diverse residential, commercial, and municipal developments in a wide range of natural and urban settings.
land use plans, as well as supervising innumerable compliance projects for energy development proposals, rights-of-way, reality actions, communications projects, recreation facilities, and range improvement projects. He developed a thorough working knowledge of federal practices and policies governing compliance with the National Historic Preservation Act and other requirements related to cultural resources. In several instances during his career with the Bureau of Land Management, John was instrumental in developing innovative and cost-effective solutions for especially difficult compliance problems. In addition to working with archeological and historical properties, John had primary staff responsibility for consultations with American Indian Tribes.

As an independent scholar John has a strong publication record including recent articles in international scientific journals such as Science and Proceedings of the National Academy of Sciences. He is a recognized authority on prehistoric road systems and regional prehistoric cultural patterns in northwestern New Mexico, as well as the initial development of agriculture in the Southwest. John has served as a board member and officer for both the Archaeological Society of New Mexico and the New Mexico Archaeological Council, and is presently active in the Society for American Archaeology.

Mike has authored over 300 environmental reports including Biological Assessments, Biological Evaluations, Categorical Exclusions, and NEPA-mandated Environmental Assessments and Environmental Impact Statements that have involved inter-agency consultation and coordination.
Since founding
ACS
in 2006, Mike has assisted renewable energy developments in 19 states and two Canadian provinces. Many of these projects focused on assessing potential impacts to avian species such as Prairie-chickens, Burrowing Owls, and Golden Eagles. Perhaps an equal number of these projects involved evaluating possible impacts to bats. Since Mike's undergrad, MS, and PhD theses all dealt with roost site selection and bioenergetics of bats, he is well-qualified to address bat-specific issues pertinent to wind energy. Mike has extensive experience with the ultrasonic detection of bats and associated species identifications using Binary Acoustic, Pettersson, Wildlife Acoustics, and Anabat systems.
Mike Balistreri
ACS Owner, Natural Resource and Bat Specialist
The focus of Mike Balistreri's broad field and technical expertise during the last 35 years has been the evaluation of habitat sites for threatened, endangered, and sensitive plant and wildlife species, and the assessment and mitigation of potential impacts to these species. Formally trained as an ecologist and environmental physiologist, Mike is able to bring a unique perspective to a wide variety of field surveys and investigations. Mike has personally conducted biological surveys on over 4,000 miles of linear rights-of-way and along more than 1,000 miles of roadway for various private, state,


ACS Department Leads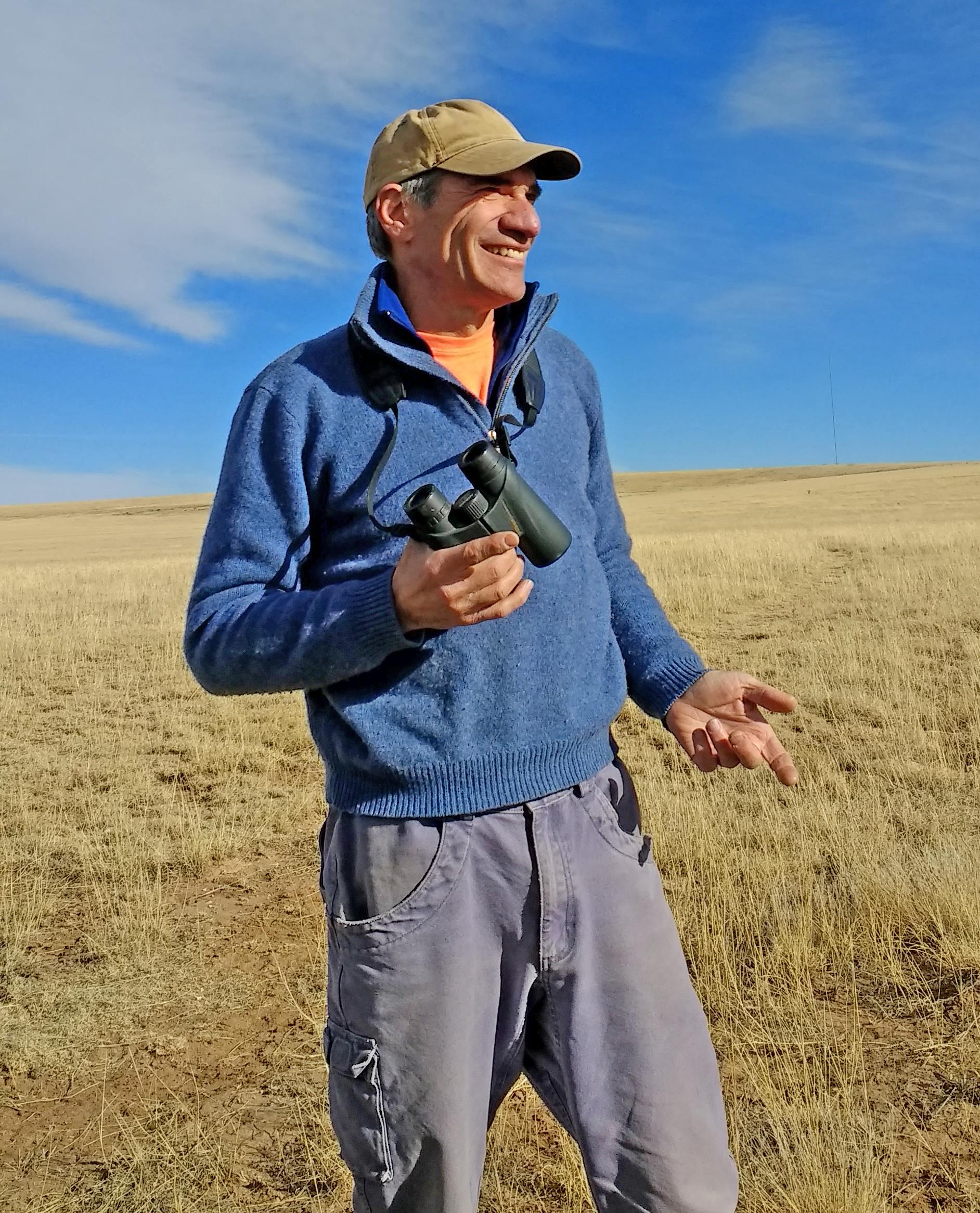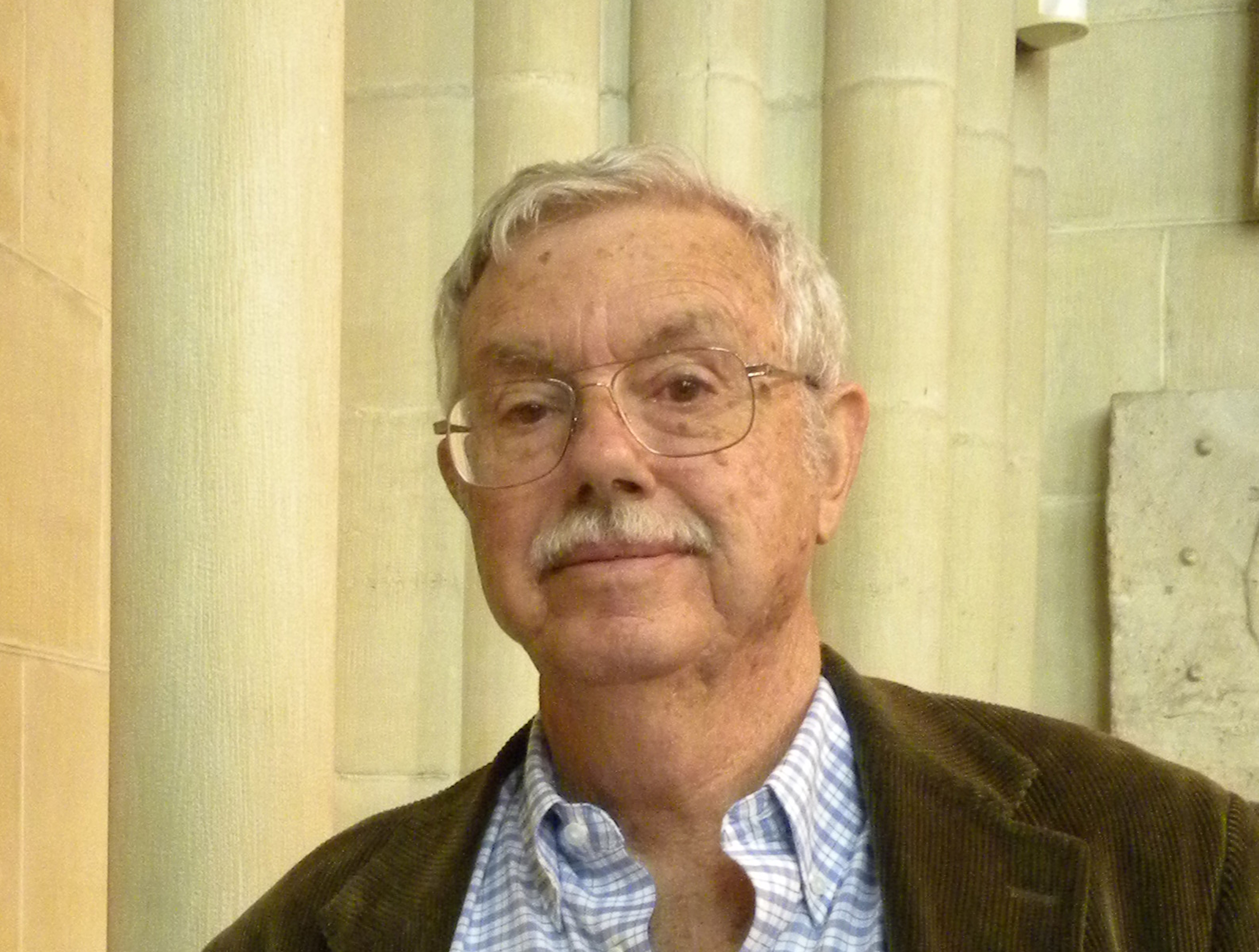 Aeolus Consulting Services
(formerly Avian Consulting Services)
Nancy Cox
Lead Ornithologist
Nancy Cox's career as a wildlife biologist spans over three decades. She has worked as a consultant for private and government organizations conducting wildlife surveys throughout the Southwest. Threatened and Endangered species work has included surveys for Southwestern Willow Flycatchers,
Mexican Spotted Owls, Gray Vireos, and Yellow-billed Cuckoos. Nancy has also worked extensively on projects associated with Burrowing Owls, Boreal Owls, Mountain Plovers, and Lesser Prairie-Chickens. She has conducted pre- and post-construction avian surveys at numerous wind farms, as well as proposed and existing power transmission and buried fiber optic routes. Nancy has served as the ornithological expert with the U.S. Forest Service Rocky Mountain Research Station grazing assessment panel.
Under contract with the U.S. Bureau of Land Management (BLM), Nancy established and ran long-term breeding bird monitoring transects in four different habitat types: riparian, piñon/juniper, ponderosa pine, and grasslands. Other BLM work has included breeding bird surveys, Southwestern Willow Flycatcher surveys, and a long-term wintering grassland bird study. Under contract with Kirtland Air Force Base, Nancy established a five-year study of the local Burrowing Owl population. She analyzed the effect of human activities on the owl's population, their reproductive success, and competitive interactions with other wildlife.
Nancy's recent projects include research on Gray Vireos in north-central New Mexico and research on the long-term avian diversity and abundance along the Middle Rio Grande for Rio Grande Bird Research (a non-profit for which Nancy serves as the Treasurer). Nancy served as Secretary for the New Mexico Ornithological Society for 13 years and is still an active member. She is also a member of Western Bird Banding Association, American Ornithological Society, Association of Field Ornithologists, Raptor Research Foundation, Wilson Ornithological Society, Western Field Ornithologists, The Wildlife Society, and the American Birding Association.

Jerusha Rawlings
Lead Botanist and GIS Specialist
Jerusha Rawlings, PhD, is a skilled biologist with more than 25 years of National Environmental Policy Act, Endangered Species Act, and Clean Water Act experience. In addition, she is an accomplished botanist, field biologist, project manager, and technical writer. She has particular expertise in plant surveys and the coordination and management of multidisciplinary environmental documentation and field efforts with the U.S. Forest Service,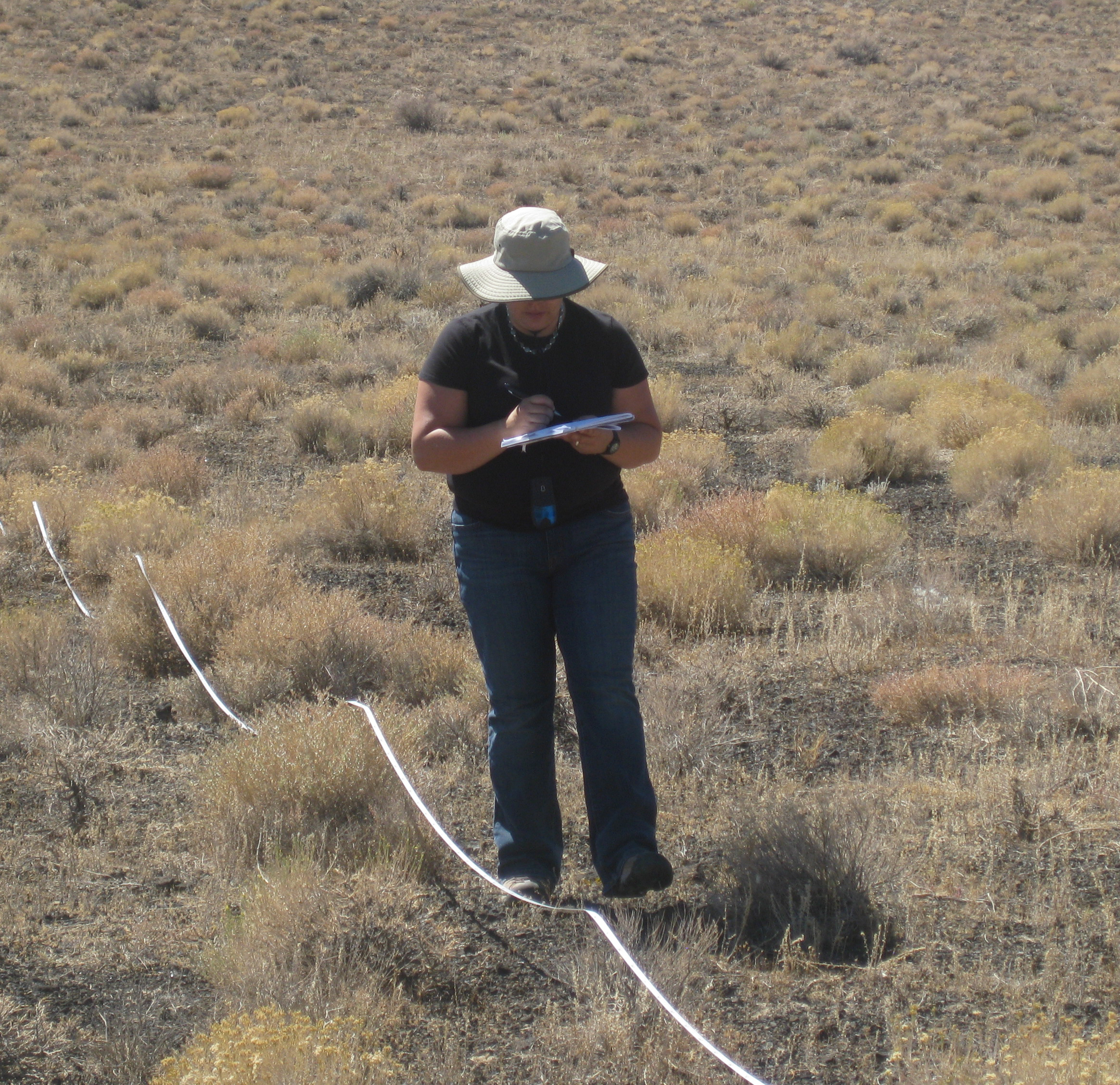 U.S. Bureau of Land Management, U.S. Army Directorate of Environment, and various state and tribal agencies. Jerusha also specializes in coordinating biological field studies with additional technical studies and data to analyze and characterize habitat and other environmental resources. She has managed and completed biological surveys and permitting and reporting for a wide array of restoration projects, mining efforts, and utilities and transportation projects.

Jerusha has received GIS certification from the University of New Mexico and has worked extensively with the ESRI suite of software since 2007. As an extremely capable GIS technician, Jerusha specializes in GIS data collection, development, and management, as well as the assessment and modeling of vegetation and habitats to determine range quality, reclamation success, species distributions, and the like.
Lily Gruenewald
Student Intern
Lily is a junior in high school and has a keen interest in all matters of science, particularly biology. As a very adept intern with
ACS
, Lily has assisted with bird surveys, habitat mapping, bat studies, and data management. Her attention to detail and curiosity of the natural environment are not only valuable assests in the field, but make working with this young scientist a pleasure. Lily is also an intern at the Global Water Center, where her duties include raising Daphnia and other
aquatic crustaceans, preparing solutions and reagents, and assisting with outreach and education programs. Lily's future plans include going to graduate school and becoming a marine biologist.